CHINESE ACADEMY OF FORESTRY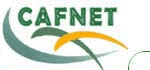 International Centre for Bamboo and Rattan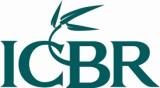 500 Cao Bao Road Shanghai 200233 .R.China
Phone: 86 21 54971303
Fax: 86 21 64825775
Email: ylu@ncgr.ac.cn
MBCD relative publications
4. Gui Y, Wang S, Quan L, Zhou C, Long S, Zheng H, Jin L, Zhang X, Ma N, Fan L:
Genome size and sequence composition of moso bamboo: a comparative study
. Sci China C Life Sci 2007, 50: 700-705.
8. Liu X, Lu T, Yu S, Li Y, Huang Y, Huang T, Zhang L, Zhu J, Zhao Q, Mu J, Fan D, Shangguan Y, Feng Q, Guan J, Ying K, Zhang Y, Sun Z, Qian Q, Lv Y, Han B:
A collection of 10,096 indica rice full-length cDNAs reveals highly expressed sequence divergence between Oryza sativa indica and japonica subspecies
. Plant Mol Biol 2007, 65: 403-415.